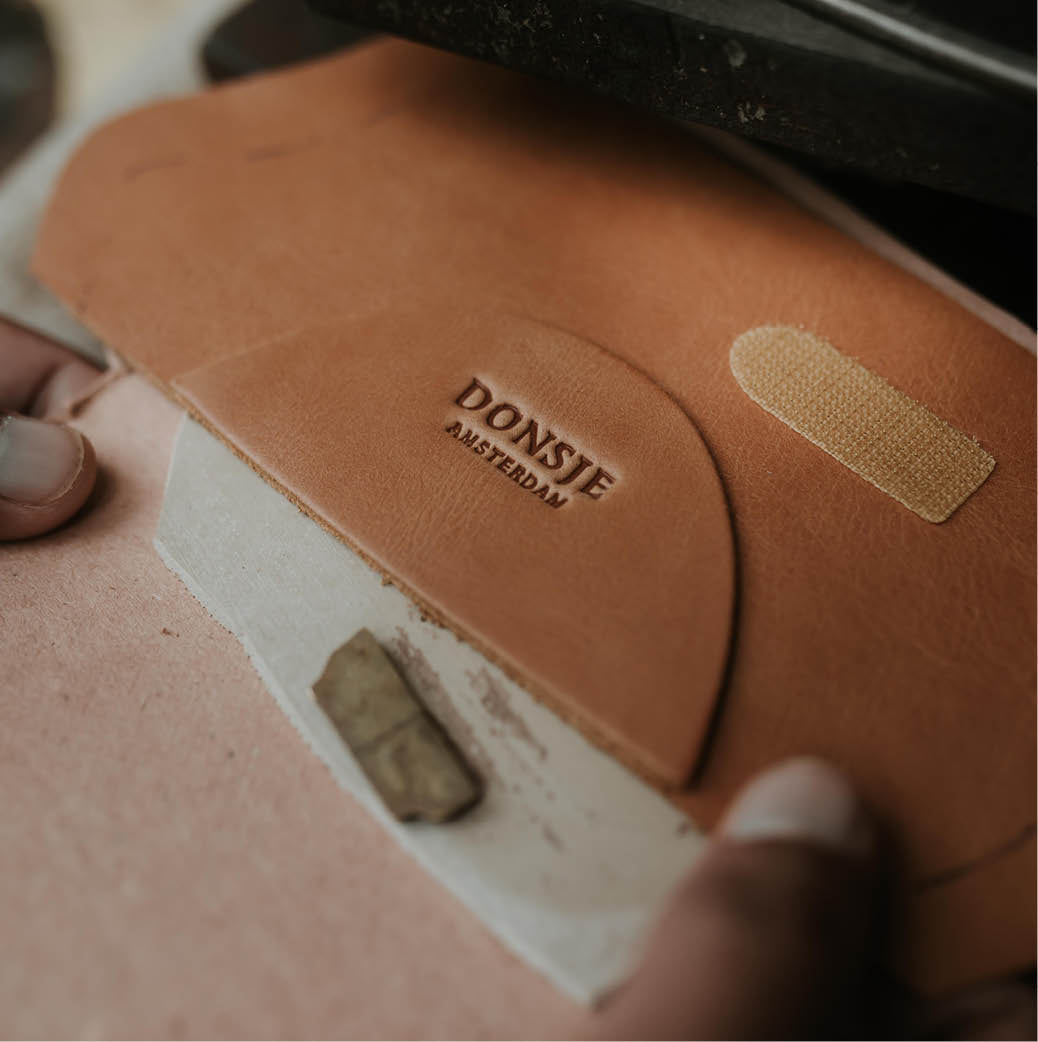 SUSTAINABILITY
We created Donsje as a childrenswear brand to spark imagination, bring joy and cherish life's bright and beautiful moments.

Throughout our entire process we pay special attention to your little ones' safety, to building and maintaining relationships with our trusted partners and to the effect we have on our world.

Over the years we have developed our Sustainability Program based on four important pillars: Fair Trade Approach, Sustainable & Safe Materials, Environmental Commitments and Shining Star Foundation. These pillars guide us. towards achieving our ambitions regarding sustainability and social responsibility.
We care deeply about our community and uphold a high standard of social and environmental values which dictate our daily actions.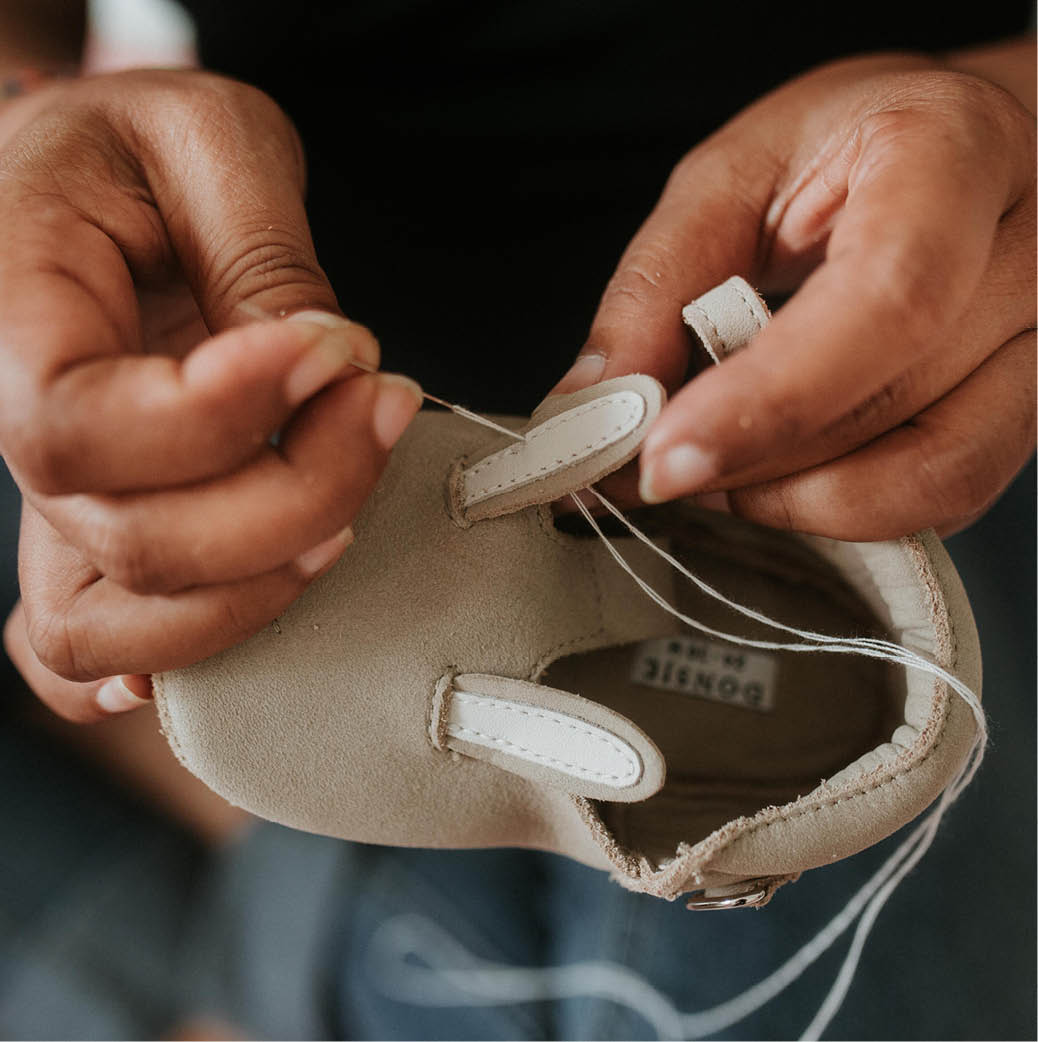 FAIR TRADE APPROACH
From the very start of Donsje, we strongly value the relationship with our factories, which is based on open communication, mutual trust and close collaboration. We work with dedicated factories that employ local artisans, who work in a safe and positive atmosphere.
Together with our factories, we set, realize and audit goals to improve the sustainability and social responsibility of our production and supply chain.
At Donsje, our fair trade approach is based on a set of clear principles: our efforts to create supply chain transparency, value alignment with our suppliers through our code of conduct, and implementation of the code of conduct through our factory audit program.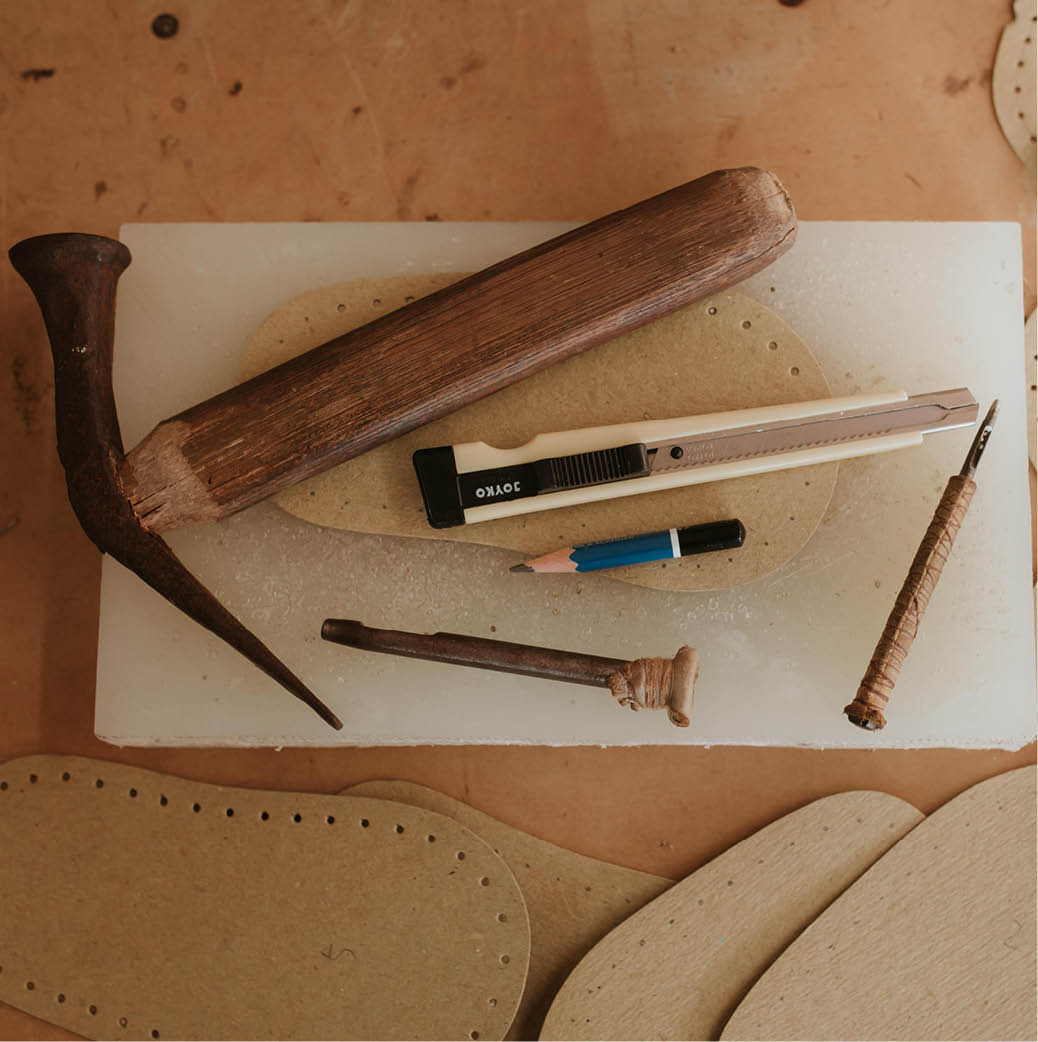 SUSTAINABILITY & SAFE PRODUCTS
We carefully handpick our leather and fabrics for their durability and natural touch, only using the finest selection available. It is our priority to create breath-taking, timeless products that comply with the strictest worldwide applicable norms regarding product safety.
The use of sustainable and safe materials is one of our core pillars within the sustainability program. We are constantly sourcing fabrics that reflect our passion for sustainability and quality, choosing fabrics that have a reduced negative impact on people and the environment, such as certified organic cotton.
We are working closely with our factories and fabric suppliers to further increase the share of certified materials in our collections, including raising the share of organic and recycled fabrics.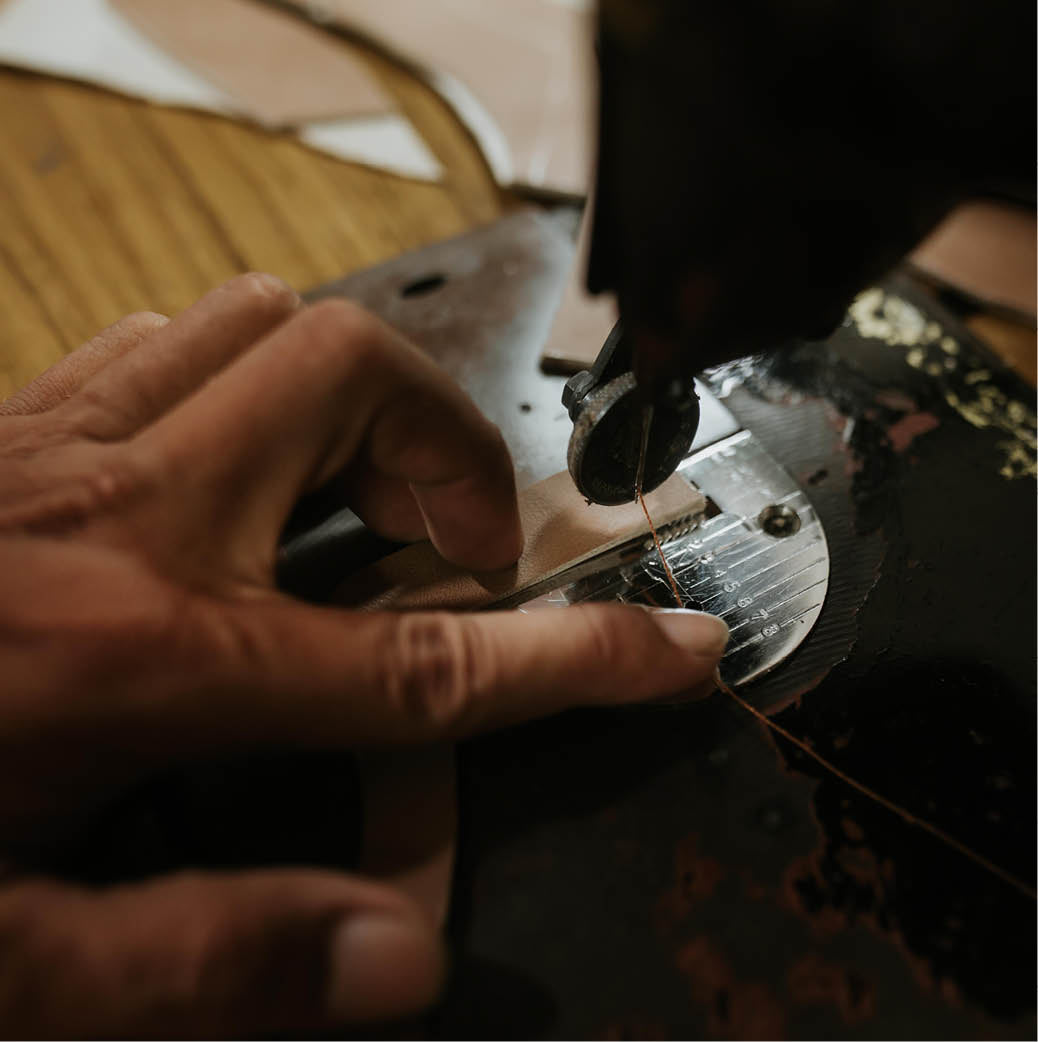 ENVIRONMENTAL COMMITMENTS
We strive to reduce our carbon footprint caused by transporting Donsje products worldwide. In our logistical processes, we are taking steps to ship an increasing volume through rail/sea/road transport, as opposed to air.
We package our products as efficiently as possible to optimize the shipping volumes per product. In addition, for the packaging of our products, we are increasingly using certified paper and recycled plastic.
From 2024 onwards, our hangtags, paper packaging, gift wrapping and shopping bags are made of FSC Mix paper (made of a mixture of materials from FSC-certified forests, recycled materials, and/or FSC-controlled wood), our polybags are made of recycled plastic, and our hangtag cords and woven brand and size labels are made of recycled polyester.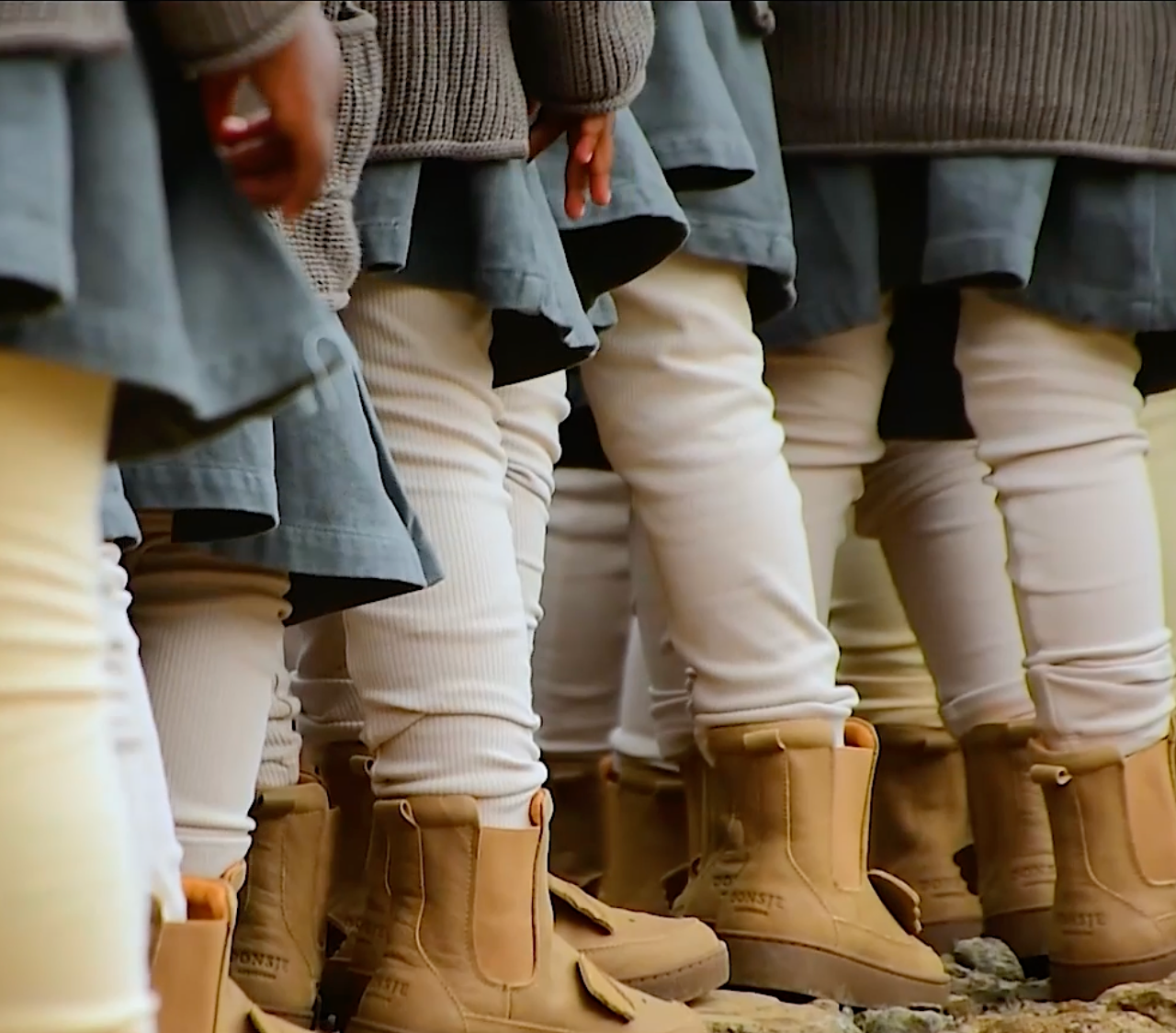 SHINING STAR FOUNDATION
While living in Nairobi in 2010, Donsje's founders Florentine Slingeland and Skief Houben were overwhelmed by the poverty and the living conditions that children had to endure in city slums. Florentine was working as a volunteer when she met a local teacher who explained the lack of, and need for, a school in the area. Florentine and Skief were inspired when she shared that it was her dream to set up a school, so they decided to help her make this dream a reality.
In 2012, they officially set up the Shining Star foundation and started giving classes to 25 children in a church. Since then, they have built their own school and Donsje is now supporting 250 children to take their first steps in education and get a better start in life. The school is an Early Childhood Development school for children from the ages of 2 to 9 years old.
We donate part of our profits to the Shining Star school. Shining Star is a foundation under Dutch law, registered at the Dutch chamber of commerce and is recognized as a charitable organization with ANBI-status. For more information, please visit www.shiningstar-africa.com